Ground up Prices, let us build your garage.



We do everything including the foundation.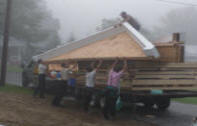 Our Crew arrives a day break to start the installation of your new garage.

We build all year round.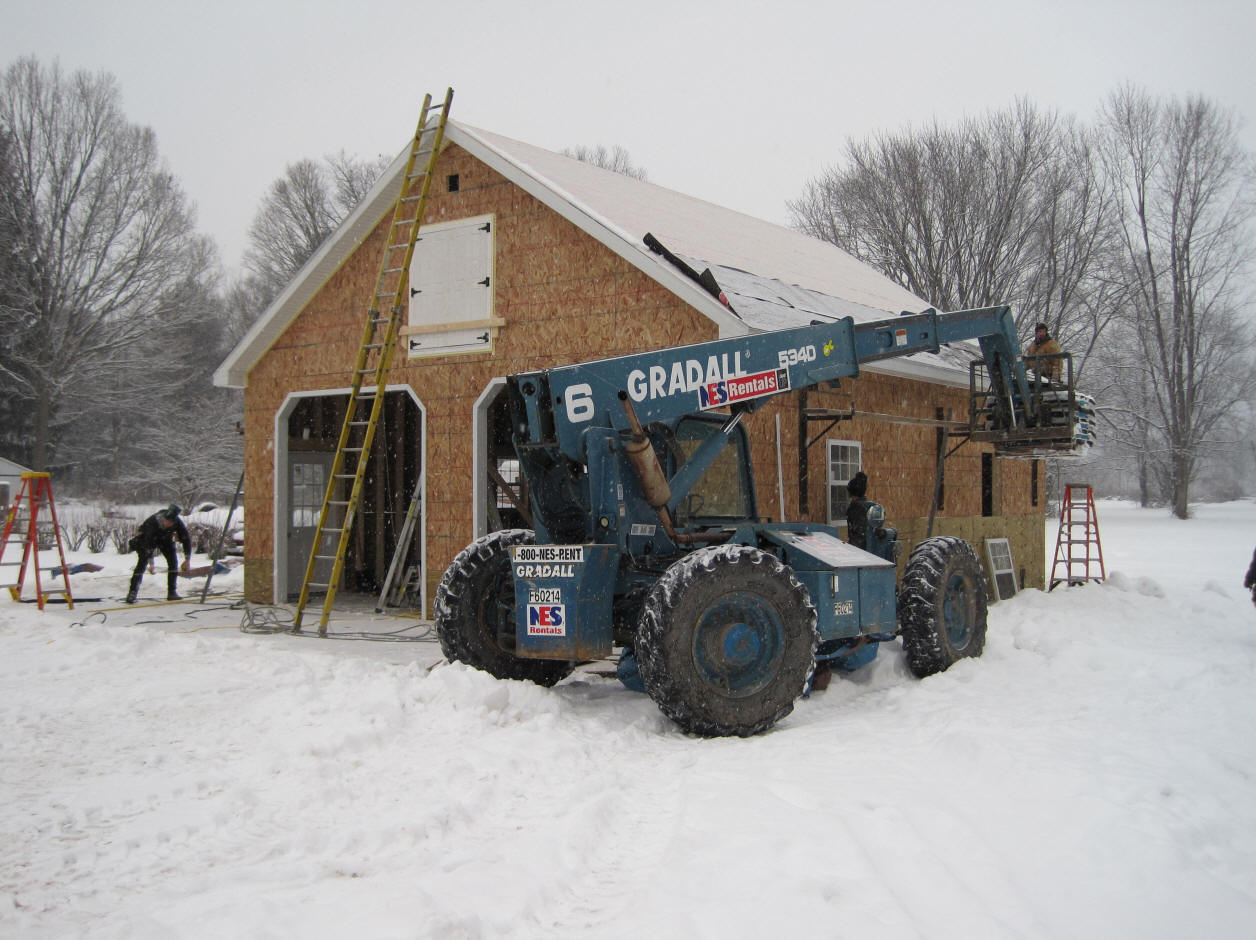 Let us Build your Dream Garage! ***Download Our Newest Price Guide Here!***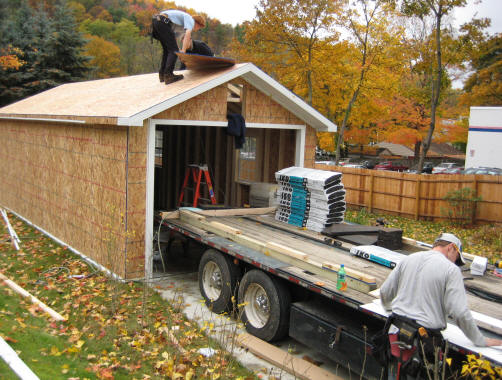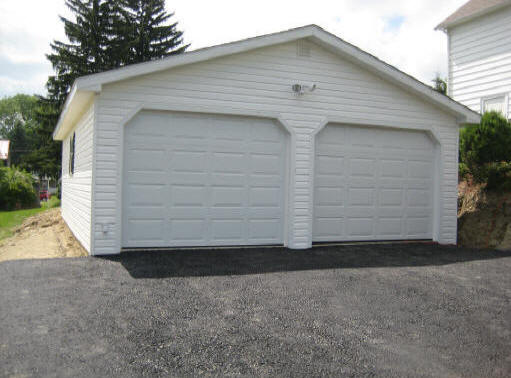 24'x24' Garage with Concrete installed $22,963.00 installed
We build all types of garages including 2nd floor or attic space garages. The possibilities are endless
Below is an average garage with some typical features. $14,875.00 - You chose Vinyl Color, roof and trim color. Entry door and window placements.
If you want we can do the concrete for a monolithic slab please add $13.00 a square foot. 24'x24'=576 square feet =$7,488.00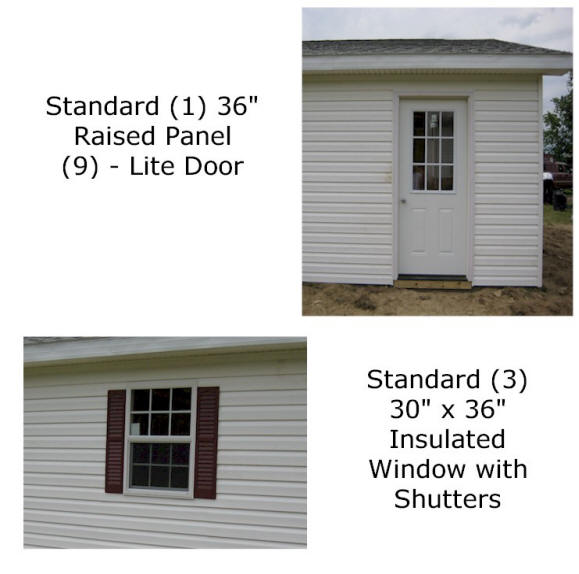 FLOOR (optional)
-8" deep x 16" wide Footer w/8" block wall or Monolithic Slab (Haunch)
-4"Concrete Pad (Floor) Correct Drainage. (min. 4" crusher run w/ vapor barrier compacted).
-3500 psi concrete, Re bar ties and stirrups to specification.
-Power trowel finish provides a smooth floor.
-PVC sweep for electrical connection.

WALLS
-8' Walls -2"x4" 16" On Center with Pressure Treated Sill and Sill seal (anchor bolts to be specified)
-7/16" Sheathing
-Vinyl Siding-Color match
-(3) 30" x 36" Single Hung Thermal-Insulated Windows (6 over 6) lite with Shutters (Your Approval Required).
-(1) 36" Raised Panel Metal Single Entry Door and Lock Set
-(2) 7' x 9' Raised Panel Overhead Door(Approval Required)
Optional--- *Metal Backer (insulated) Solid Core Panel door. BEST VALUE)
-(2) 1/2 horse Door Openers Installed (Electric Provided By Others)
*(add $340.00 - Approval Required) _Chamberlain Professional Series (Life Time Warranty)

ROOF Gambrel Barn Style OR Gable Truss - Pitch to be determined. 4/12 is STANDARD
-Life-Time Architectural Shingles (Match to your home) (Your Approval Required)
-7/16" OSB Sheathing with "H" Clips
-Tar Paper, Drip Edge
-Engineered Roof Trusses 24" On Center ATTIC TRUSS AVAILABLE
- Roof-Over Ridge Vent
-12" Soffits eaves, 3" on Gables
-Louvered vents at Gables ad $90.00

---
Price with Monolithic Slab including Site Plan, Permits and Finished Grade.
- BUDGET OF $41.00 PER SQUARE FOOT - is average. Excavation is the variable.
---
Price with Footer (16") and Block Wall Below Frost Line and Poured Floor Including Site Plan, Permits and Finished Grade - BUDGET OF $40.00 PER SQUARE FOOT - is average. Excavation is the variable.
Prices are flexible.
We can start in (3) weeks.
20% Down then half due when concrete is finished and the balance upon completion of building.
Site work usually takes (2) days. (including concrete)
Actual building installation with our (6) man Amish Crew is (1) DAY.
*On a budget?
you can act as the General Contractor and get the permits and site ready with concrete. We would come in for the wood part and build.
Call us today to get a quote for the structure only. We have expert advise to move you in the right direction.
Actual building installation with our (6) man Amish Crew is (1) DAY.

Lets Recap- Building is $27.00 a square foot, Site work and Foundation is $13.00 a square foot. Higher walls, steeper truss, attic, stairs, Dormers all add to square foot price.
Also we give a package discount so when you figure out the cost call and we can give the final quote with package discount!
OPTIONS...Making the garage your own.
Our Standard truss is a 4/12 pitch (no attic). Many folks choose a steeper roof pitch. This allows for an attic option.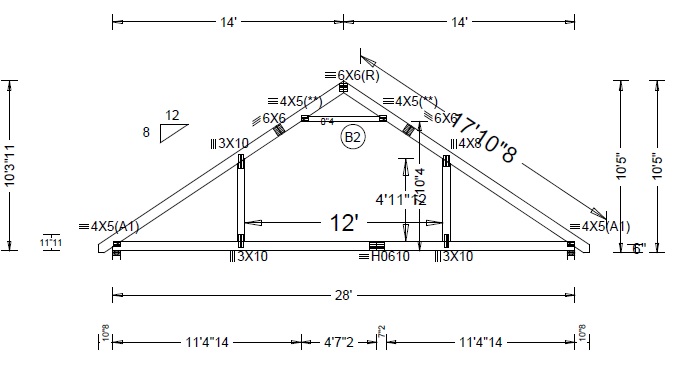 Our Truss manufacturer designs each truss specifically for your garage.
Attic truss's like these recent examples can be add to create an extra space upstairs complete with stairs and a floor.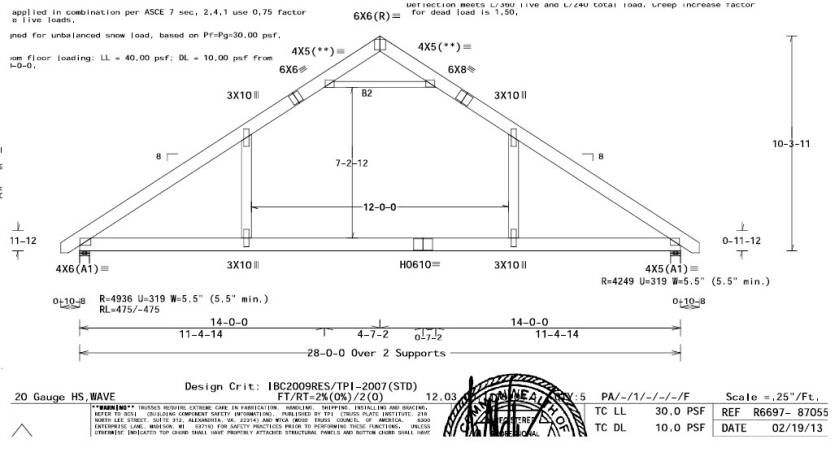 ---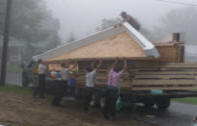 Amish Built, Inc.
1390 Columbia Ave
Lancaster, PA 17603

Contact us - 717-850-3637, Fax -717-823-6940

General Information: amishdriveby@gmail.com

If You are visiting Lancaster County, PA and would like to see our production shop on the farm, CALL US and we will arrange a tour.
1,2 & 3 Car Garages Custom Built. Garage Contractors in Pennsylvania, New Jersey, New York, Connecticut, Washington D.C., Maryland, and Virginia. Amish Garage Builders and Amish Road Crew copyright @ 2013trademark